Cemetery Vase with Spikes Sturdy
Product No.:CV04
Price:2.9 USD/PCS
Material:PVC
Notes:Bulk Purchase Cost Saving!
Cemetery vases with spikes are perfect to keep the flower holder vase upright.The sharp stake design can keep the vase upright, which is easy to insert into the lawn. It inserts more firmly into your lawn and high winds won't knock your flowers down.

The flower holder for cemetery is made of premium ABS plastic, weather resistant for long service life.Cemetery Vases with Spikes to withstand heavy rain or excessive sunlight.
Cemetery vase flowers for graves come with detachable spikes, easy to take off and put on. grave vases with stakes easy-to-Use, flower holder for cemetery bloom flowers for your loved.
Each flower vase for cemetery measures 13 inches tall include 6.3 inches stake. Opening is around 2.75 inches.
Sturdy cemetery flower planter vase,not only perfect for memorials, the cemetery vases for grave also for various outdoor events and parties.

Memorial flower holder ground vase will enhance your indoor and outdoor space when filled with silk or dried floral designs. But plastic vase for grave is most commonly used at home Decorations, funerals, cemeteries and grave sites.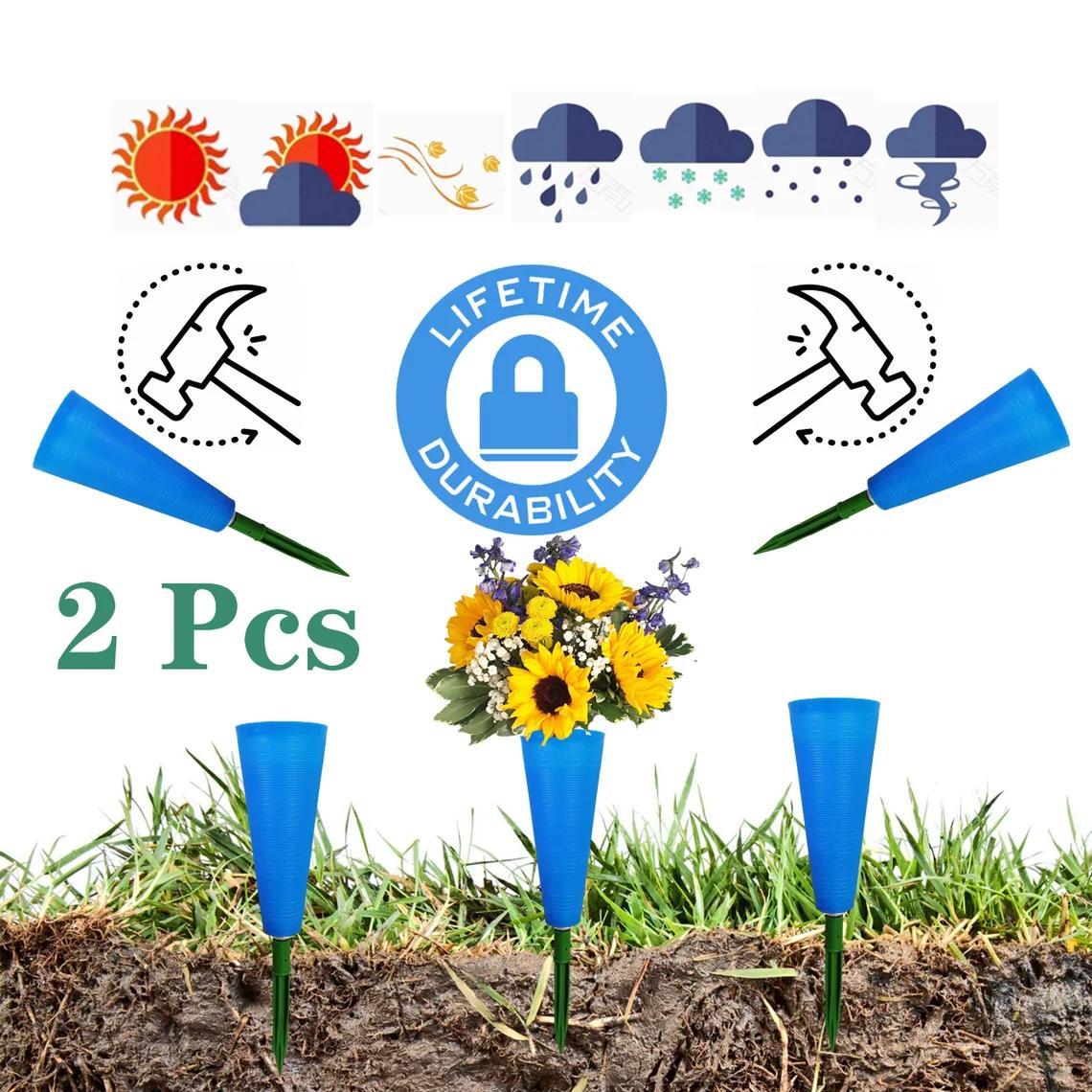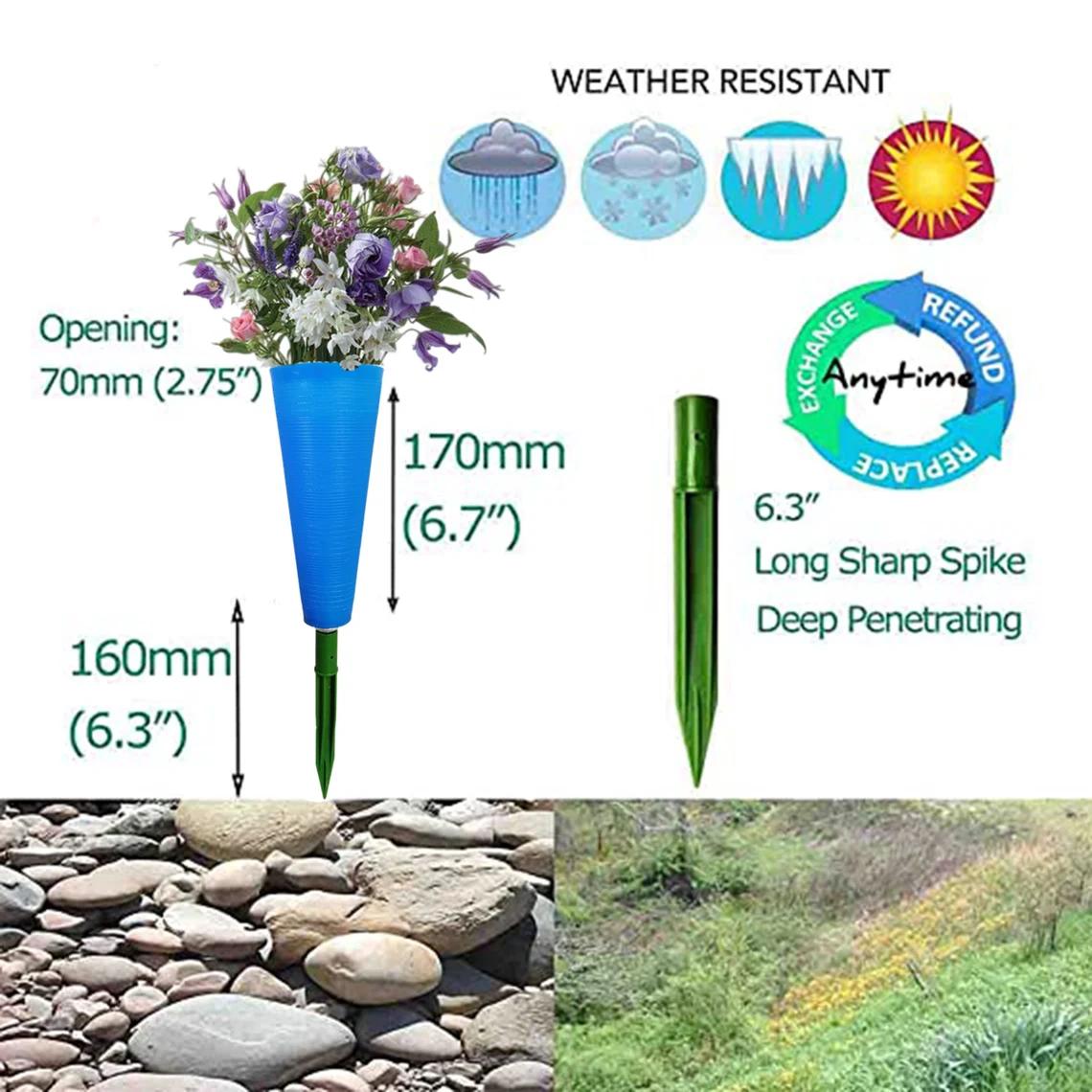 Products Category
Contact Us
Name: Nina

E-mail: [email protected]

Add: Zhunzhi Technology Co., Ltd, North Qinxian Street, 030006, Taiyuan, Shanxi, China